Category: "Traveler"
IBM Lotus Notes Traveler is prone to an open-redirection and cross-site scripting vulnerabilities because it fails to sufficiently sanitize user-supplied input.
Attackers can exploit these issues to execute arbitrary script or HTML code, steal cookie-based authentication credentials, and conduct phishing attacks. Other attacks may also be possible.
Versions prior to IBM Lotus Notes Traveler 8.5.3 Fix Pack 2 are vulnerable.
Read more here:
SecurityFocus
My colleague found this on the appstore today, and it might look like a usefull thing for users forgetting their OOO.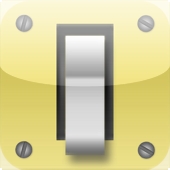 If you are using Lotus Traveler, you should find that there is a very important feature missing, i.e. ability to set your Out of Office while you are on the road. This application is designed to fill in this gap.
More info over at
ExtraComm